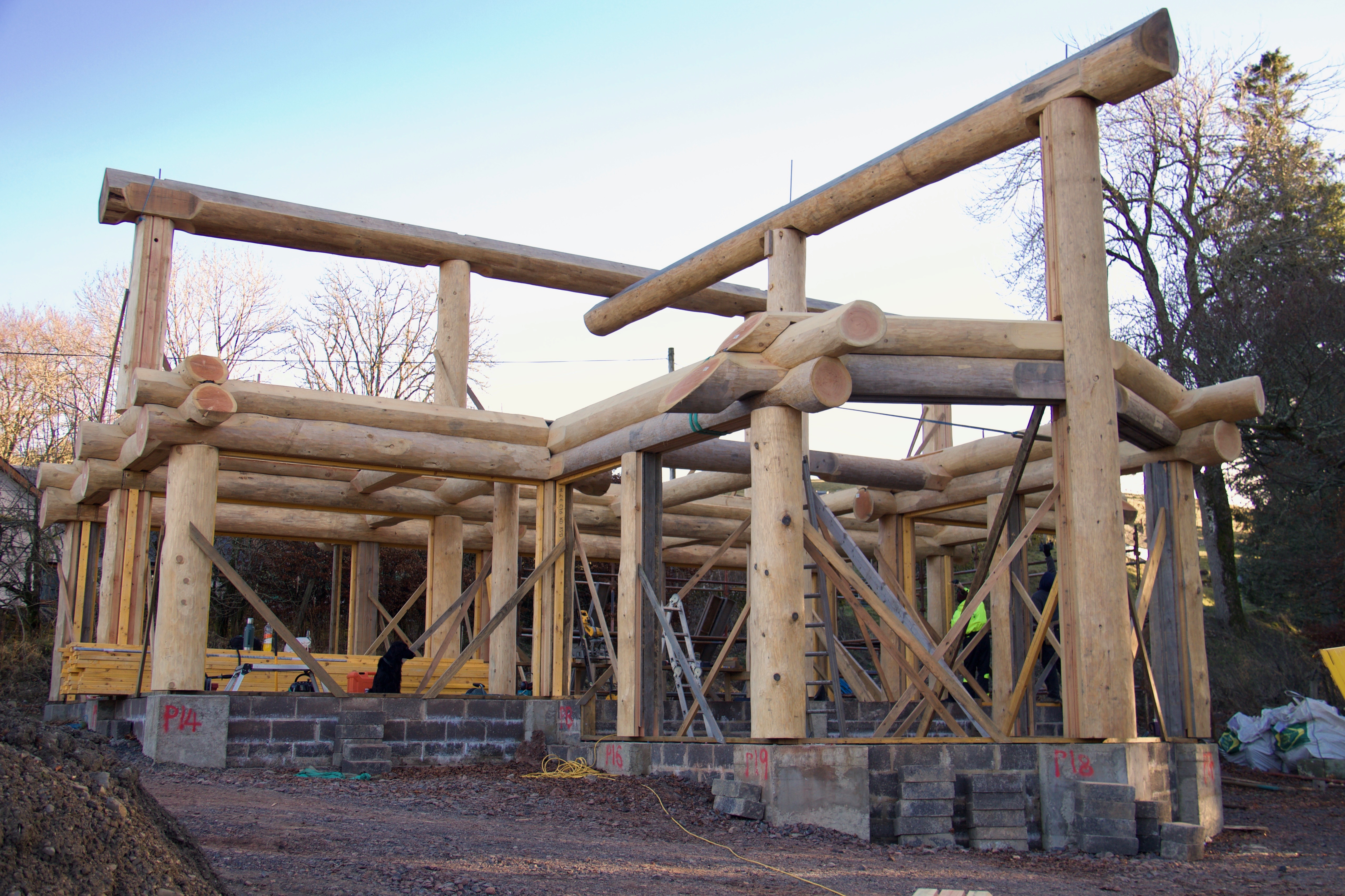 Woodburn Dipper
Roberton, Scottish Borders
Due for completion in Winter 2018, this is Caledonia Log Homes very own show home.  Nestled in the Woodburn valley with a burn running around three sides of the house and views over the Borthwick water, this is a perfect site for a handcrafted log home.
We are proud that we used our own fantastic timber to make the flooring, finishings, doors, stairs, cladding soffit, fascia, barge, deck and handrails.  A testiment to our dedication to quality and craftmanship, this really is the best that Caldeonia Log Homes has to offer.
Please get in touch to arrange a visit, we would be delighted to show you the possibilities.