POST & BEAM LOG HOME
Homegrown
log home
Nestled in an idyllic rural small-holding, this two bedroom post & beam log home is the perfect getaway from the hustle and bustle of life.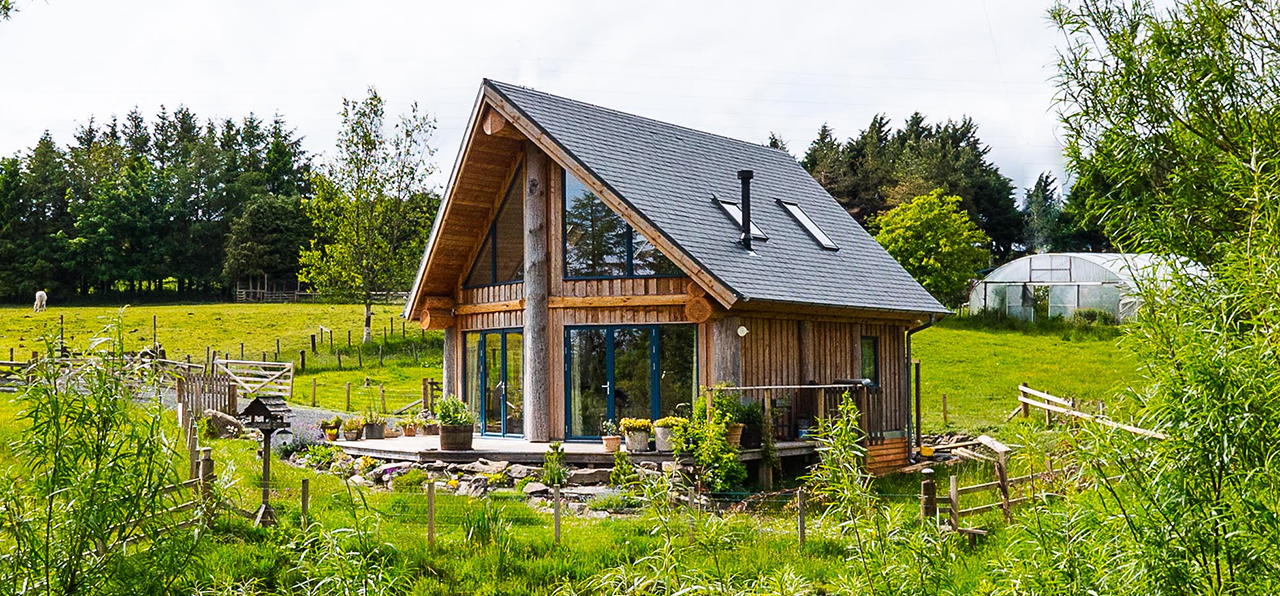 Fiddlehill Cottage log home
1.5 storey
2 bedroom (sleeps 4)
Post & beam log home
Internal floor area circa 75m2
Fiddlehill Cottage features a double bunk room downstairs and a cozy mezzanine bedroom upstairs, making for a beautiful and cosy log home.
Designed by our in-house architect, stand out features of this log home include the angled glass front, custom-built steel and timber stairs and of course the unique hand-crafted log bed. Fiddlehill Cottage is also a low-carbon log home, boasting a range of eco-friendly technologies to complement the super-insulated log frame. Solar PV pannels located on-site provide electricity and an eco-friendly woodburning stove keeps the log home cosy all year round.  We were delighted with this little build and are proud of the work of our log builders, joiners and architect.
Caledonia Log Homes took this build from concept through to completion, dealing with conceptual design and planning approvals before hand-crafting the bespoke Douglas Fir log frame.
Rented out as 5 star self catering accommodation Fiddlehill is open for bookings all year round.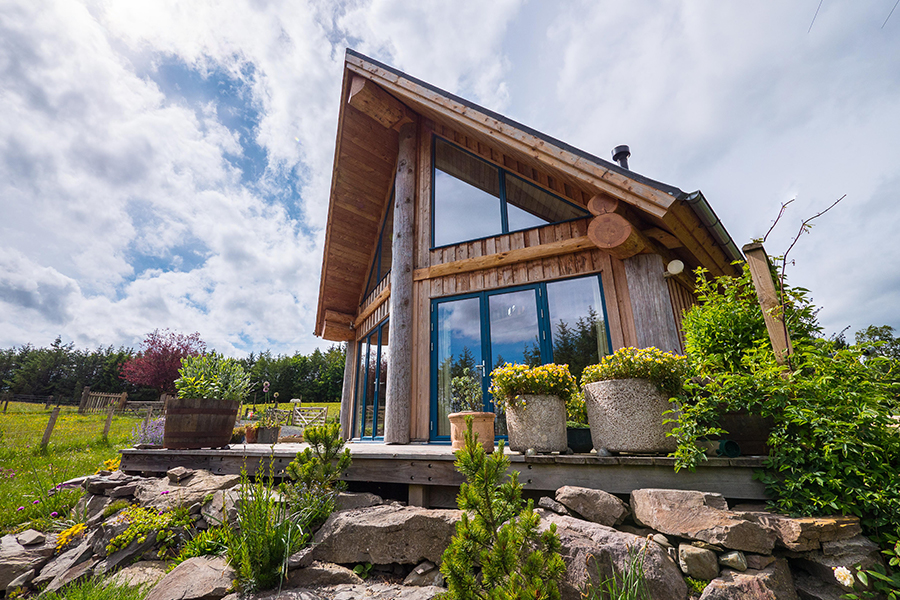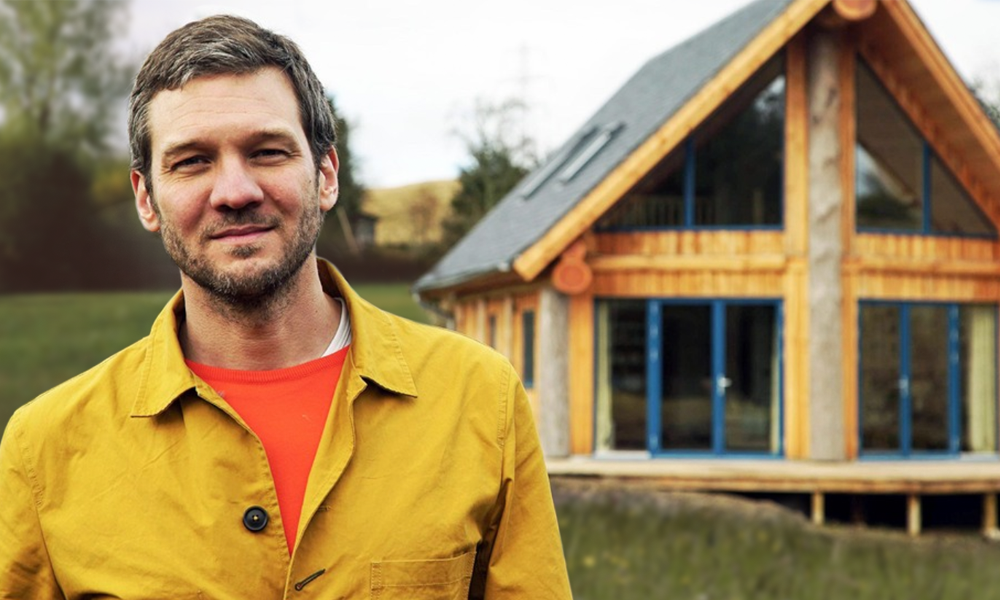 Our unique build at Fiddlehill is a was also featured in recent television series 'Impossible Builds' on Channel 4.
Charlie Luxton follows the Caledonia Log Homes team as they battle the elements to bring the unique build to completion.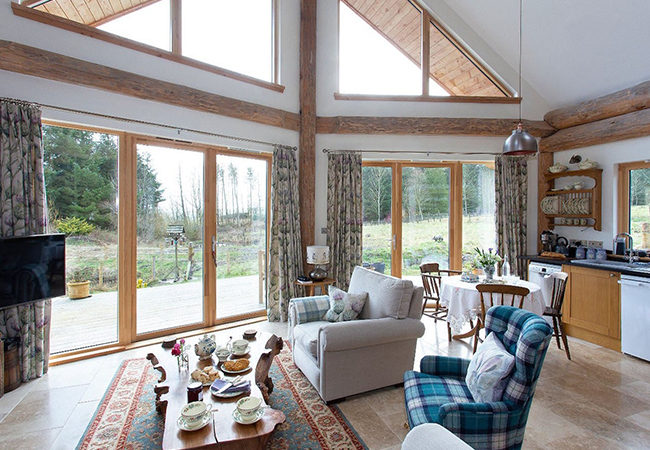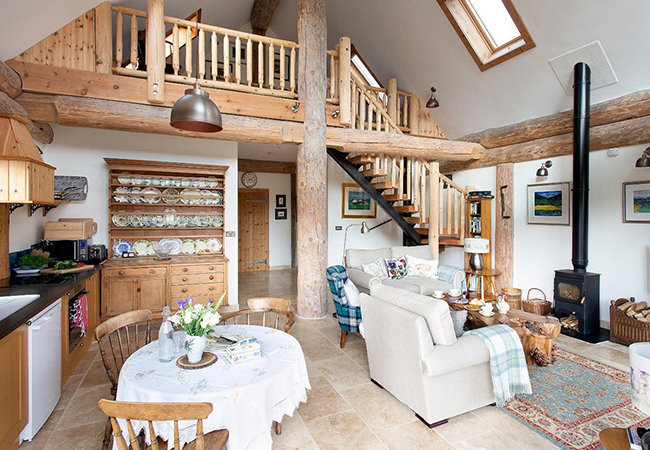 Caledonia Log Homes have done a truly amazing job at Fiddle Hill Cottage. Chris is great to deal with and he and his joiners are true craftsmen who really care about the quality of their work.
This was the third time we have built a house, and it was definitely third time lucky. It was a great day that we discovered Caledonia Log Homes
Bill & Sukie Barber, Fiddlehill Cottage