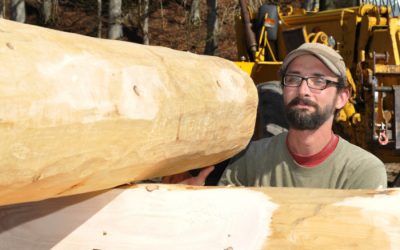 "You're working outside in all weather, all year. There aren't many comforts. You've got to love it." Read more at The Southern Reporter Photo of our logbuilder Julian Serrand.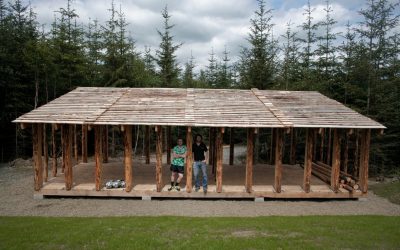 Caledonia Log Homes constructed a changing room for two teams for a one-off football game located in a remote Borders forest.  "Forest Pitch saw the creation of a full-size football pitch in the middle of a Spruce plantation in the Scottish Borders. The site was used...
Articles about Chris, from The Southern Reporter and Hawick News.