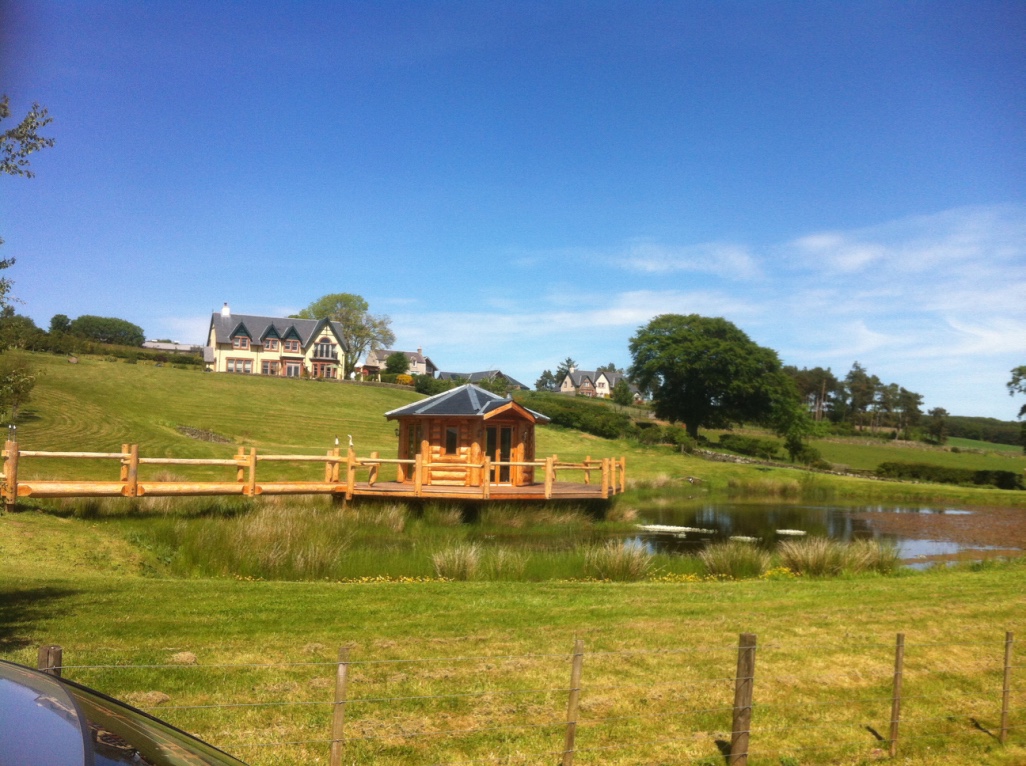 The Duck House
Scottish Borders
All of our builds are unique but this is a true one off custom project.  The brief was to build an octagonal cabin and cantilevered deck on an island in Paul and Katriona's duck pond.  The cabin was to be accessed by a 10 meter log bridge, have a woodburning stove and be accessible for Matthew's wheel chair.
This is what we came up with…
It was an incredible build to work on and we doubt we will ever do another like it.